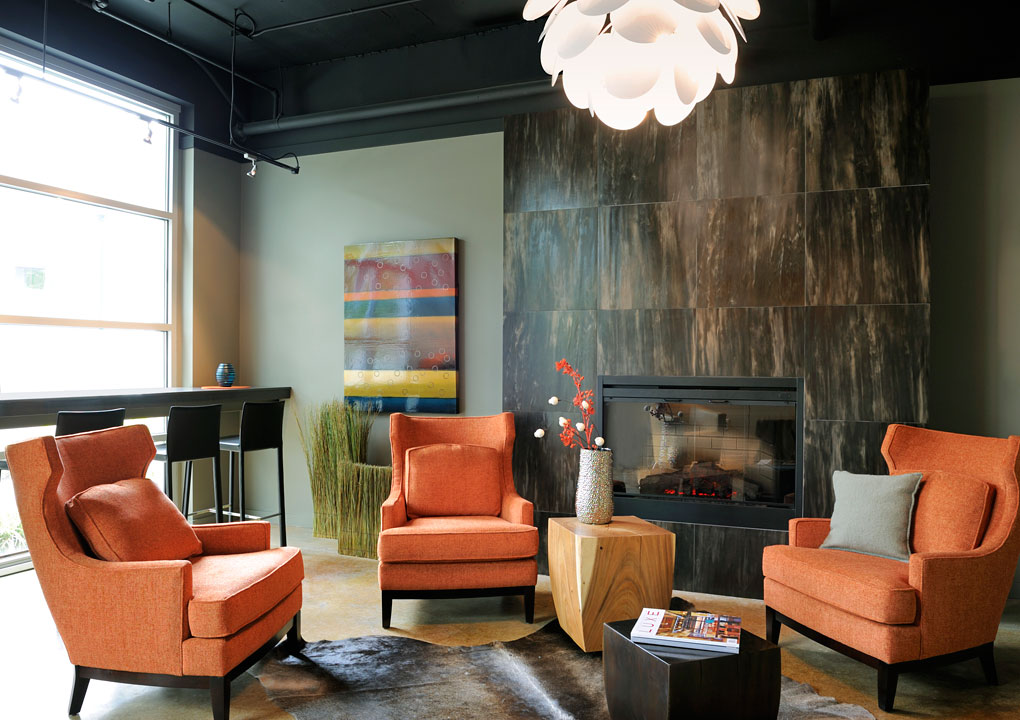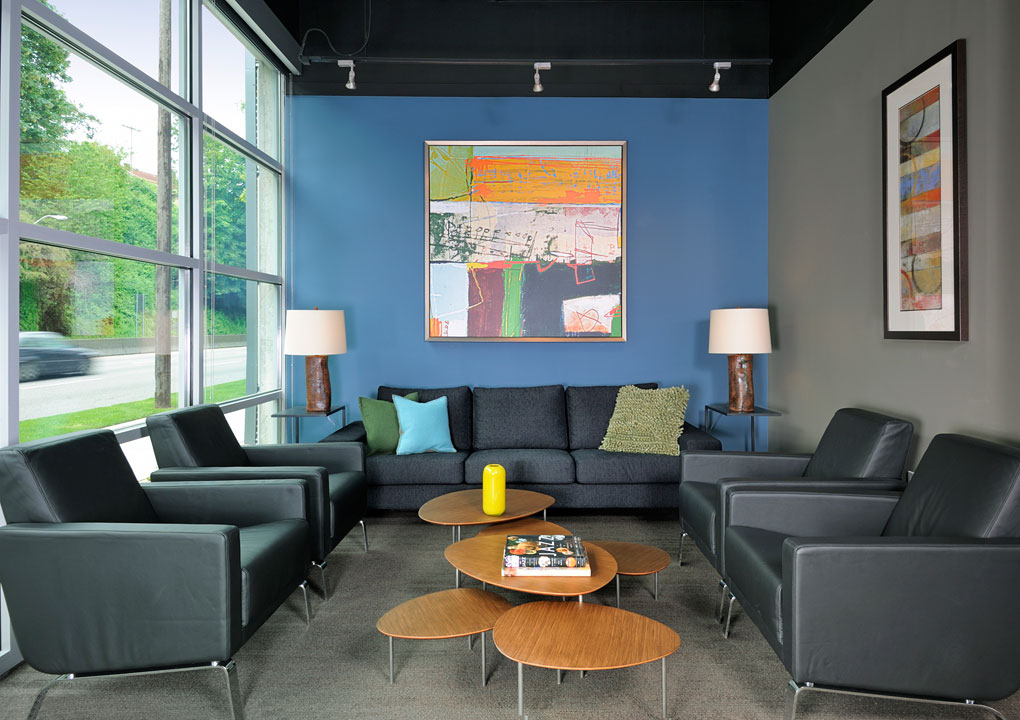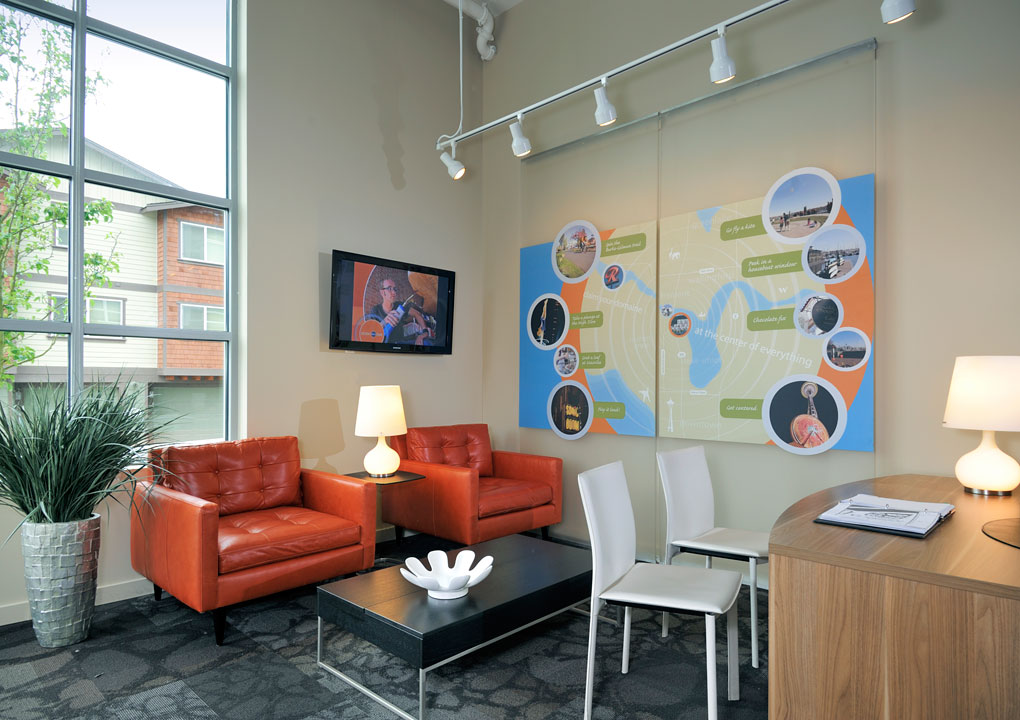 Seattle, WA
Shugart Wasse Wickwire provided interior design, fixtures and furniture selection for the amenity spaces used by residents of this apartment community. Pulling design influences from the theme "elements of life", Domaine is both playful and modern.
The fitness room plays with color to infuse the space with a feeling of "energy". The long narrow space is broken through the use of a bold graphic. Shades of the color green were used in the bathroom to convey the idea of "nature".
The club room has two separate areas for relaxing. The focal point for one of the areas is a richly colored fireplace, while the other area is set up with a WII for fun and entertainment. The richly textured materials used in both spaces create warm, inviting environments.