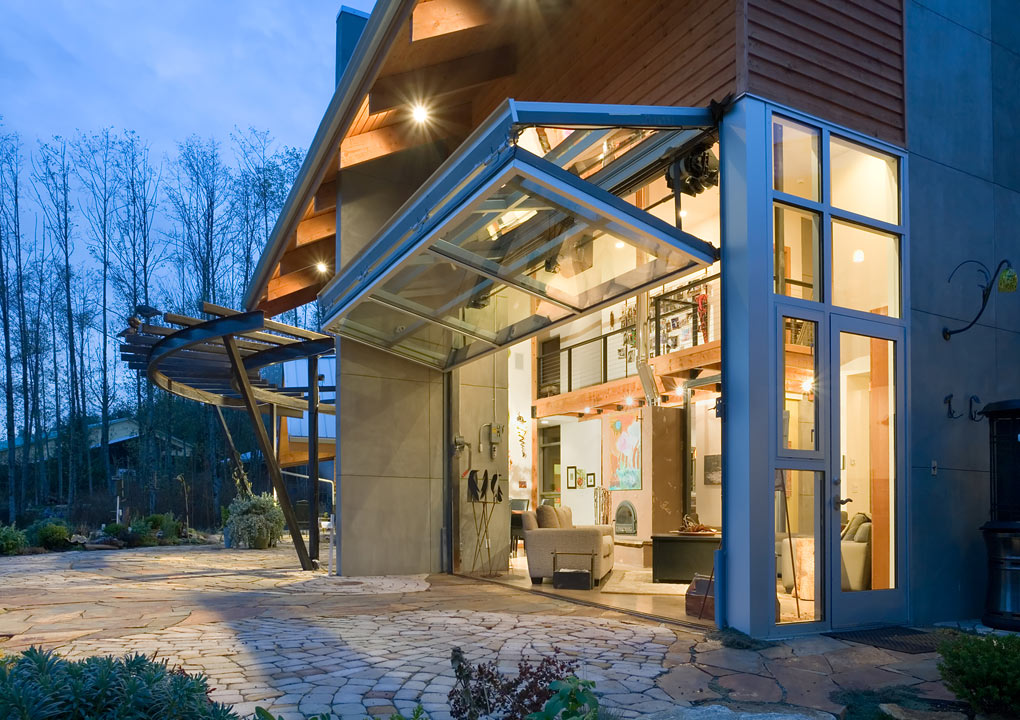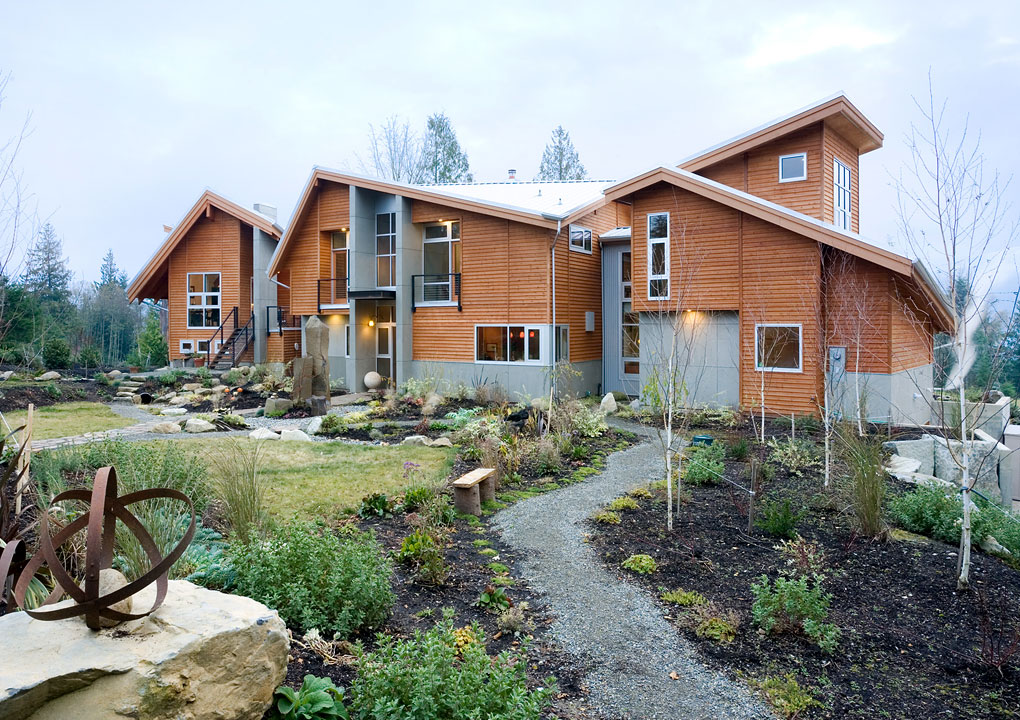 The Harvey Home represents the ultimate collaboration between the convictions of the client and the creativity of design. The client had some very specific requests for their home which included "the uncommon use of common materials", "splendor of the ordinary", and "a surprise around every corner."
The materials were gathered from nature with a few modern tweaks including steel and concrete, to both embellish and express the structure. The project draws a relationship between the site, the view and the family's lifestyle, through the predominant use of natural materials, natural forms and an urban loft-like interior. Large view-oriented windows help to blur the boundary between the dwelling spaces and the outdoors.
The dynamic roof forms became one of the project's most exciting, complicated and successful features of the home. The striking shape speaks to the surrounding mountainous terrain while the use of natural materials harmonizes with the site. This project's capacity to resolve the family's desires and respond to unique site influences is what establishes the house's identity.