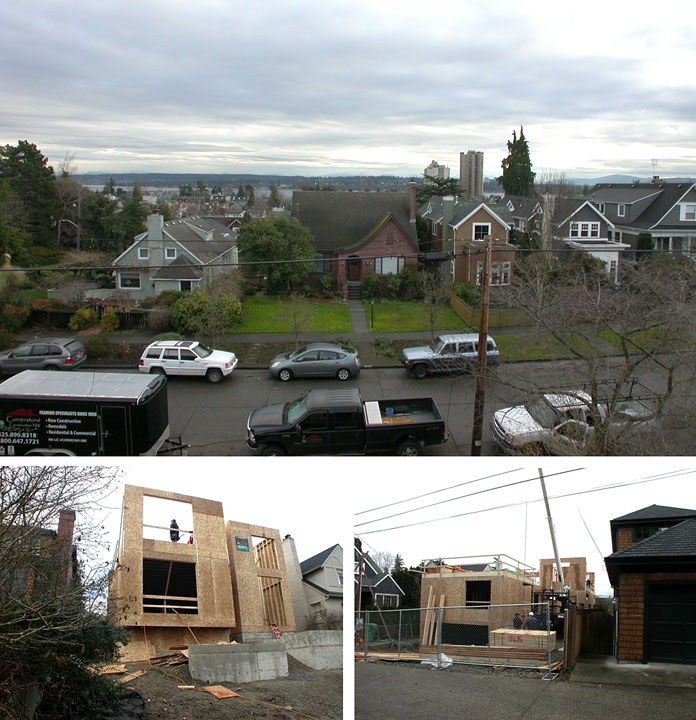 Seattle, WA
Situated on a quiet street with east facing views of Lake Washington from the upper levels, this Madison Park spec home is designed to blend into the scale of the surrounding neighborhood using a slightly more modern vocabulary.
The home is based loosely on a courtyard scheme, allowing the ground floor spaces to interact with the site, taking advantage of good southern exposure, while maintaining a sense of privacy from its close neighbors. The internal spaces are organized along a spine of circulation on all floors through the middle of the house, allowing each of the major spaces an outside wall exposure.
The exterior materials draw off the traditional materials of the neighborhood, using a combination of both horizontal and vertical cedar siding, but in a more modern expression of detail.