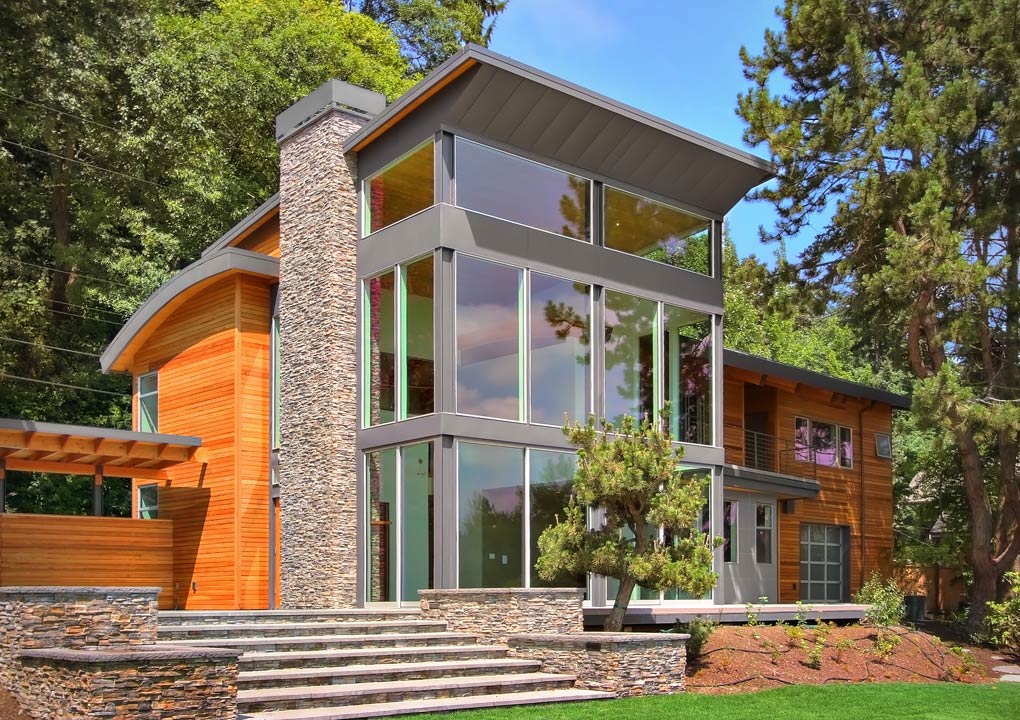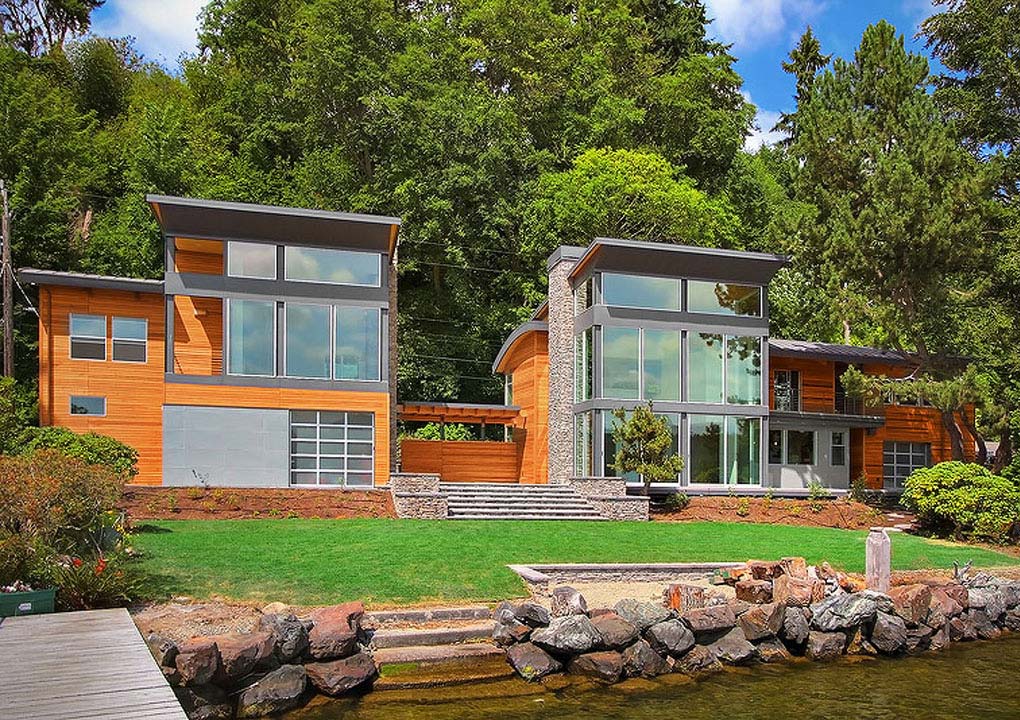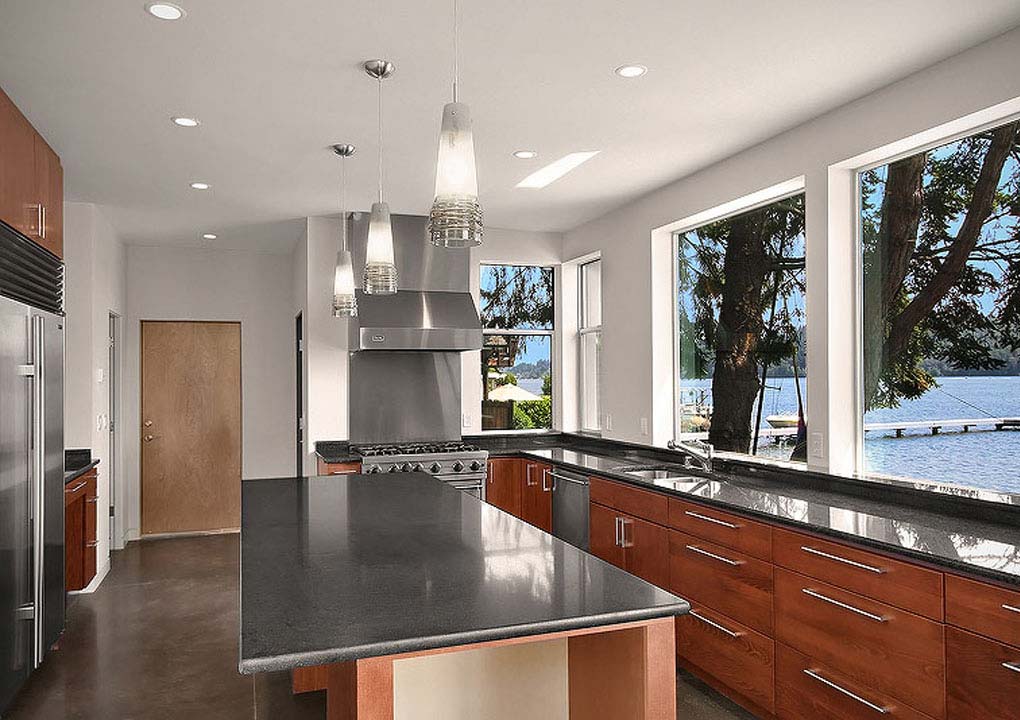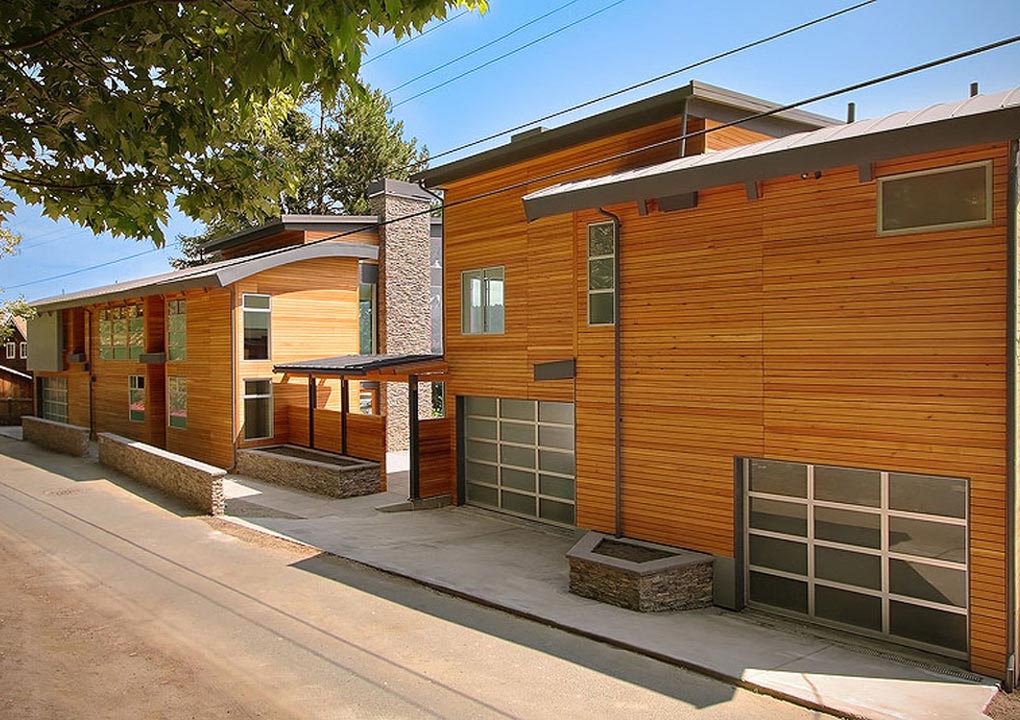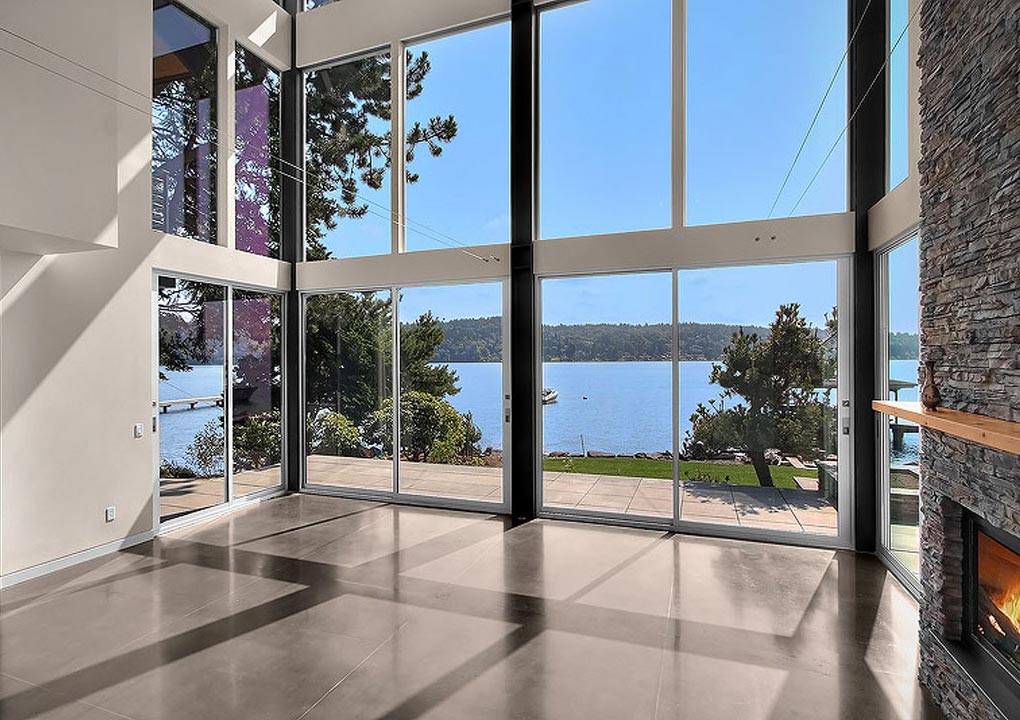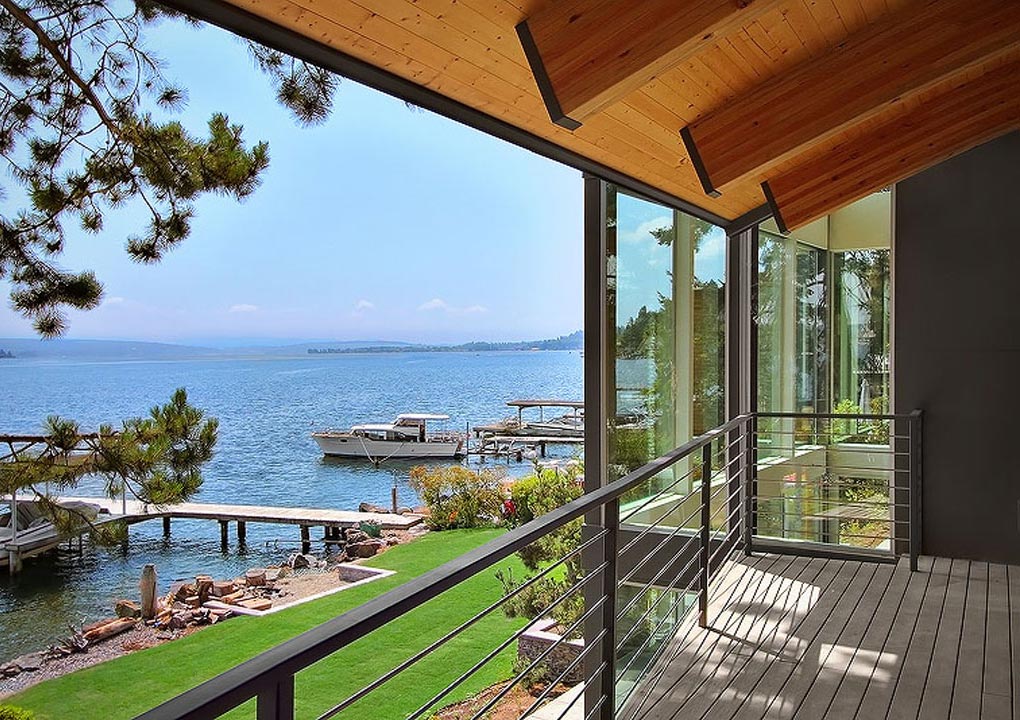 Seattle, Wa
Located on Lake Washington, this home draws upon the relationship between indoor and outdoor space to create a family friendly home in which the boundary between the two spaces is blurred. Through the use of large windows and doors that open out onto the lake, the family is able to move seamlessly between the indoors and out, in effect, living on the site instead of strictly inside the home.
Based upon simplicity in form, the home offers both private living space and communal areas with views oriented toward the lake. The client wanted modern, contemporary spaces and simple, clean finishes. Northwest materials with contemporary application, wood, stone, glass and steel are used throughout the house.
The wave like roof line is low profile so that the home appears to nestle into the hill behind the property and offers a smooth transition down to the lake below. Making full use of the outdoor space, the site terraces down to Lake Washington, with gathering spaces on each level.
Catering to the homeowner's passion for working on vintage cars, the home features ample space for five cars.