Signature Residence Lobby:
The owners wanted a new space for packages in the Lobby as well as refreshing the outdated materials & finishes. The program was to add package concierge areas to accommodate 500 residences while maintaining a main walk-through area and create new seating for someone waiting for a ride. The Residence Lobbies were part of an overall common area refresh, which was done in stages. SWW ID's challenge was to tie in the new design with existing elements throughout the building. New non-slip marble tile replaced wood flooring and marble tile walls to complement the existing wood and brass.
The Fireside Lounge is a gathering space that houses an existing marble mantle fireplace and custom chandeliers at the center. While retaining those elements, the rest of the room was updated with a full-scope including lighting, paint, material finishes and FF&E. New durable wood tile and carpet inlay replaced the existing wood flooring.
A complete remodel of the existing Leasing Lobby. The challenge, given the heavy foot traffic was to accommodate the better flow while functioning as a lease-up and concierge space. The layout and materials also needed to weather the heavy use. The existing fireplace was moved to the side wall for better use of space. SWW designed a long carrara marble leasing desk for 3 leasing agents and a built-in concierge desk for tenants adjacent to the elevator.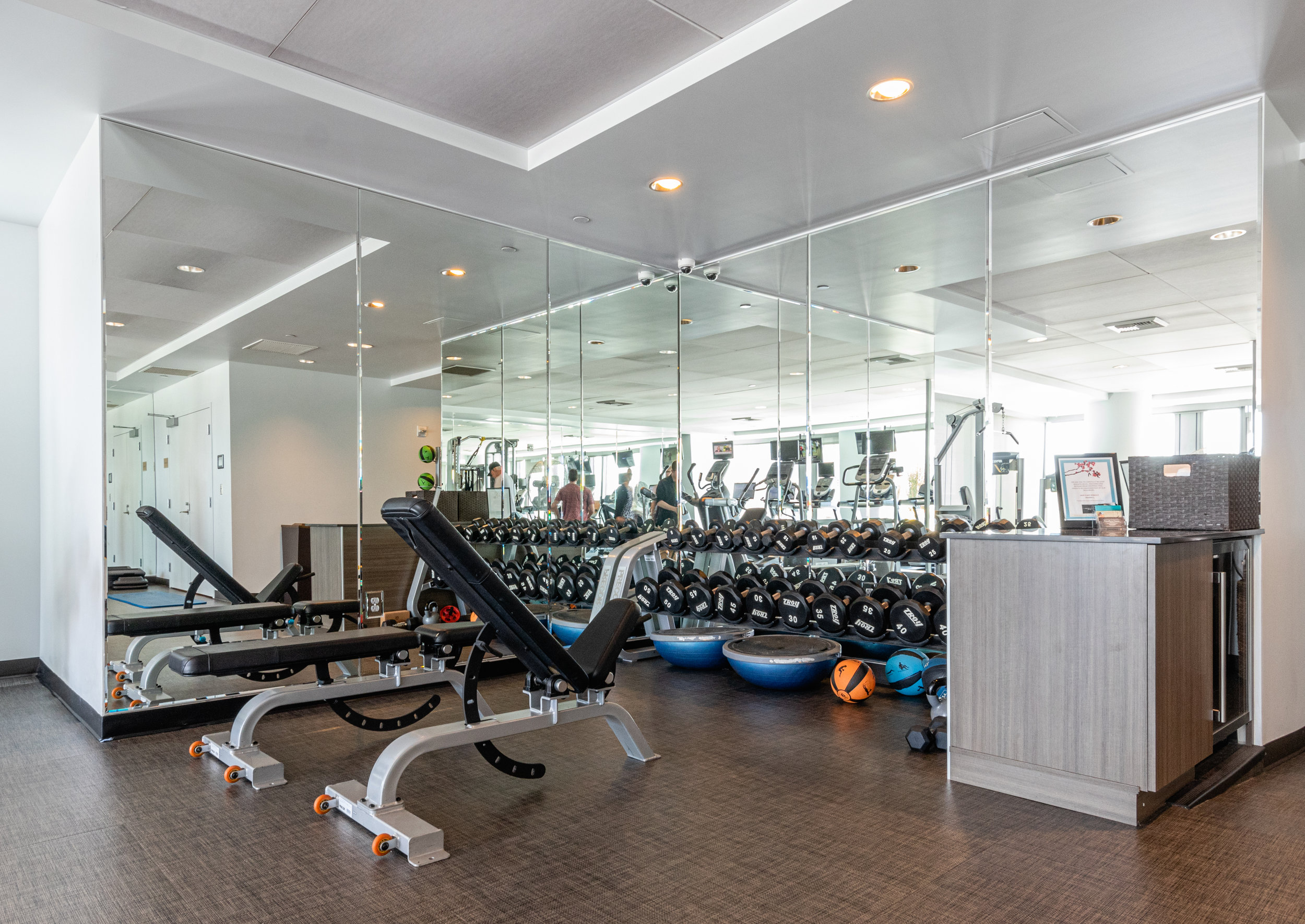 The spa required updating as some of the materials & finishes had not held up over time. The Jacuzzi tile inside needed to be replaced as well as the natural stone top for a more durable non-slip porcelain tile. SWW also specified new materials for the steam shower and massage/treatment room. The outdoor furniture cushions were replaced with a new durable, sophisticated fabric. The gym was refreshed with new woven vinyl flooring, paint, and built-in casework.